Merco Quartz Heater Elements
We supply replacement Quartz heater elements for all Merco food service equipment, including their food heaters and warmers, displays, display cases and merchandisers. Most are available in 120 volt, 208 volt and 240 volt versions.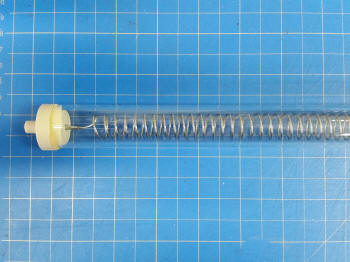 Many of these quartz Heating Elements have snap-in ceramic caps. Call or email for pricing and availability.
Common part numbers include:
110004 • 110005 • 110006 • 110007 • 110008 • 110649 • 110650 • 110653 • 110655 • 110657 • 110921 • 110921SP • 110922 • 110922SP
Sockets for Merco Snap-in Quartz Heating Elements
When replacing lamps it's a good idea to check the sockets. Arcing can cause pitting and poor electrical contact and the high temperatures at which these lamps operate can cause the ceramic components to crack. These problems can shorten lamp life and cause premature lamp failure. NOTE: WE SUPPLY THE SOCKETS ONLY, WITH NO COLLAR!
We supply the replacement sockets for Merco machines under these numbers:
000672 • 000672SP • 050026 • 050026SP • 200409 • 50026 • 50026SP • 672 • 672SP
(Click to order these sockets now!)