Baldwin / IVT Infrared (IR) Lamps
We supply replacement lamps for all Baldwin / IVT infrared (IR) dryers.
Baldwin / IVT Short Wave Infrared (IR) Lamps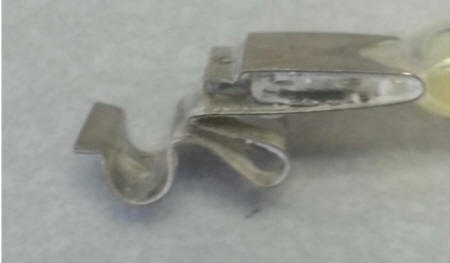 There are a variety quartz IR lamps used in Baldwin / IVT dryers. Many of them have a special tabbed metal fitting designed to snap onto a connector in the dryer. These short wave lamps are 3/8 inches in diameter and may have an external white reflector. The most common lamps are 400 volts and either 1,000 or 2,000 watts. Two other common lamps are 21.5 inches or 30.5 inches and have ceramic caps with side-exit wire leads. Call or write for information on these or any other Baldwin / IVT IR lamps.
Common part numbers include:
11-1139 (2,000 watts) • 29-1320 • 61-0033 • 61-1380 (4,600 watts) • 61-1382 • 61-4295 (3,200 watts) • 711-2242 (1,000 watts) • 711-2791 • 721-5475A (1,000 watts) • 721-5475 (1,000 watts) • 711-1139 (2,000 watts) • 761-1380 (4,600 watts) • 761-1382 • 761-4295 (3,200 watts) • 761-4296 (3,200 watts) • 761-4296 (3,200 watts) • 80635-017 • 80635-018 • 80635-064 • 80635-066 • IVT-1000